Roadhogs Relief Pig Specialist Interview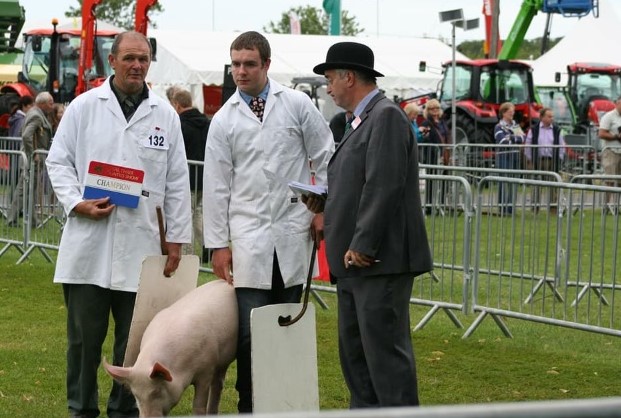 At Roadhogs, our Relief Pig Specialists are sent across the UK to work on various indoor and outdoor pig farms. From helping out during busy periods to covering holidays and sickness, our relief team help with continuity, staffing issues and offer their broad pig farming knowledge.

We chat to Oliver Lightfoot, one of our Roadhogs Pig Specialists, about working on numerous of pigs units and the freedom of showing his own pigs when not on Roadhogs assignments.
RH: As a relief pig specialist, talk us through a typical day on a unit, how does it start and what does it involve?
OL: A typical day on a pig unit, whether indoors or outdoors, is to check that the pigs are happy. Obviously, all units are different so you may be doing teeth and tailing, vaccinations, bedding-up or ringing pigs and feeding or working out diets and amounts for different aged pigs or sows at a different stage of pregnancy.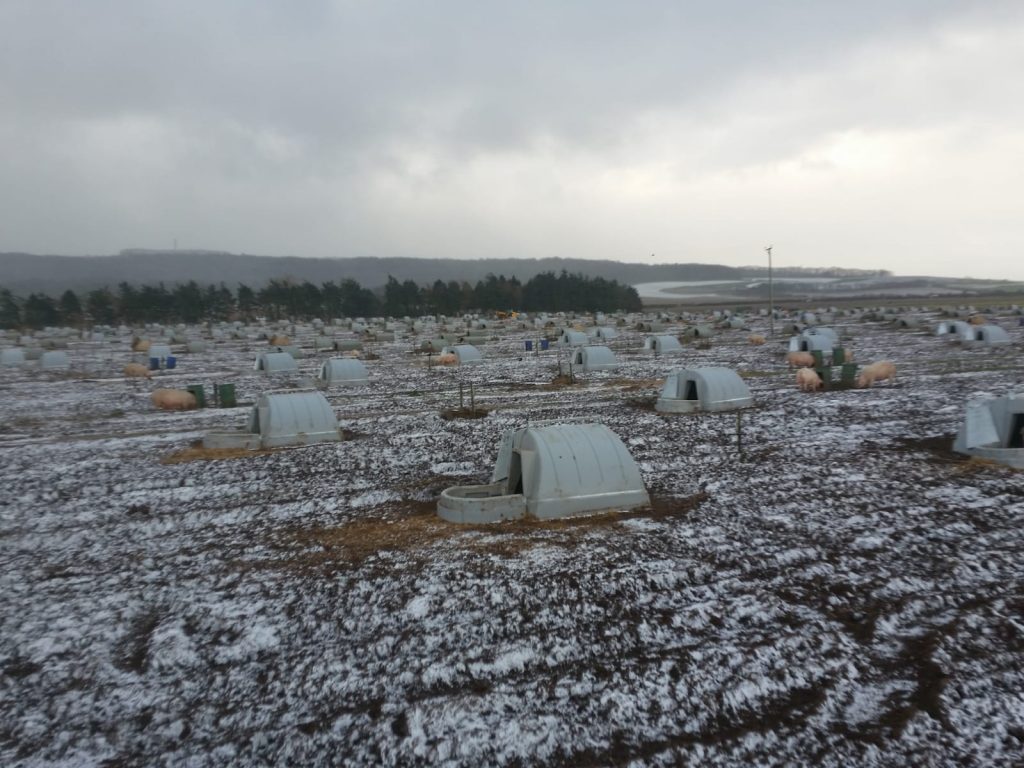 RH: When did you discover you wanted to work with pigs?
OL: I discovered I wanted to work with pigs when I stepped foot outside at a young age! I'm the 7th generation of our farming family and have all had pigs. Not massive numbers (around 40-60 sows) but pig farming is in my blood. Running my own small unit of 45 pedigree sows and competing with them all over the country (and being successful!) gives me the incentive to keep going and I can definitely say I'd be lost if I wasn't with my pigs!
Having said all that, I am very conscious of biosecurity & livestock health and having my own pigs means that I have to be especially careful about being pig clean to do a relief assignment. 
So, when I have an assignment, I stay with my father who lives 20 miles from the home farm, completely away from my pigs. I stay there for a minimum of 2 days so that I am at least 48-hours pig clean. 
RH: Did you go to college? How did you start out in pig farming?
OL: I studied at Hartpury College for 4 years. I spent 2 years on day-relief while I was studying at Newent School doing Agricultural Mechanics. At that time, the college had their own pig unit of 300 sows and I always thought I'd be able to see it in-depth when I left school. But when I came back for my 3rd year, I'd discovered that they flattened the unit and turned it into a tractor driving yard. Not ideal! In my 4th year, I studied Level 3 diploma in agriculture and over the 2 years full time at Hartpury but they never lectured on pigs, which was a bit disheartening, but luckily having my own pigs I already knew a lot about them.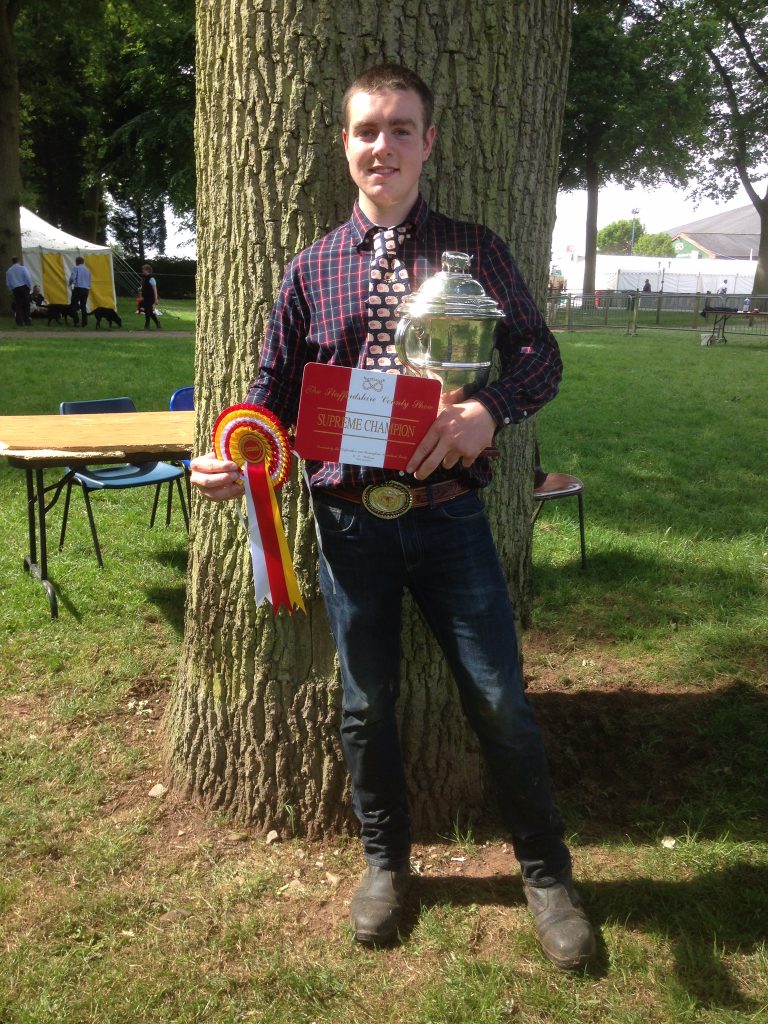 RH: What kind of qualifications would you say a person interested in entering the UK pig industry might need? Are they necessary?
OL: In my opinion, and due to not being the most academic person, I did struggle a bit at school but if you have a sensible head on your shoulders you can go far. Qualifications and certificates for driving, operating machinery and pig handling are more beneficial to employers than whether you can work out Pythagoras or Algebra!!
RH: What advice would you give to someone interested in working with pigs?
OL: Just use your common sense and take on board everything you are told and shown. It can be a simple job but it can also be hard, so just to use your brain and it will soon be solved.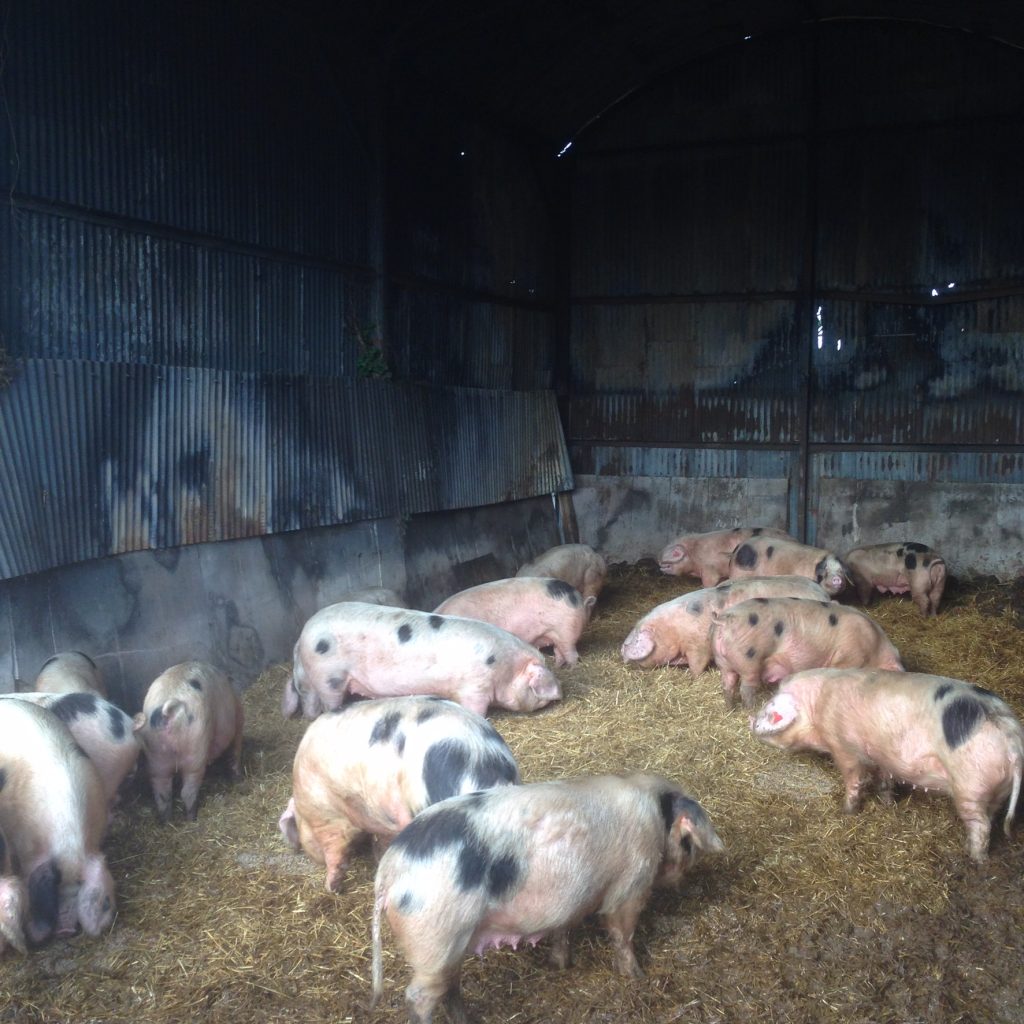 RH: What is it about pigs that you like?
OL: I like the fact that all the pigs you get to come across all have their own individual characters and you only get out of pigs what you put in – fun, enjoyment and money.
RH: What appeals to the relief side of working in the pig industry?
OL: For me, the relief side of it is very handy considering I have my own pigs and compete with them. I can pick and choose when I work and how long I can work for. As long as I am pig clean between my pigs and the clients, it works really well.
There are also fewer worries because everything is sorted, including accommodation. For me, it couldn't be better being relief pig specialist. 
Liz is always on the end of the phone so if you have any concerns she is there to sort it out. 
If you get sent to the unit that you like you get the chance to either go back or if you're in a position to take a full-time job that's an option too.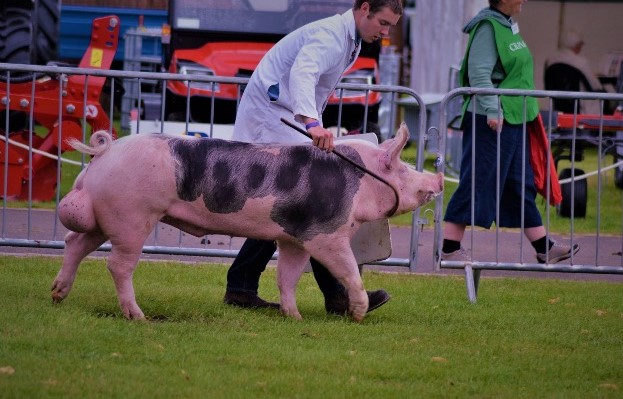 RH: How important is animal welfare to the British farming industry?
OL: Animal welfare is massively important to the British farming industry. One of the biggest jobs on pig units everywhere is to ensure that the five freedoms for the animals are included for them. The UK has the highest welfare standards in the world and we have to ensure that the animals we are working with are happy and stress-free.
RH: And when not working, what do you like to when you have some time off?
OL: When I'm not working as a relief pig specialist, I'm either at home with my pigs or at a show competing with them. I spend a lot of time with my animals and I am passionate about everything I do and pretty much everywhere I go involves pigs!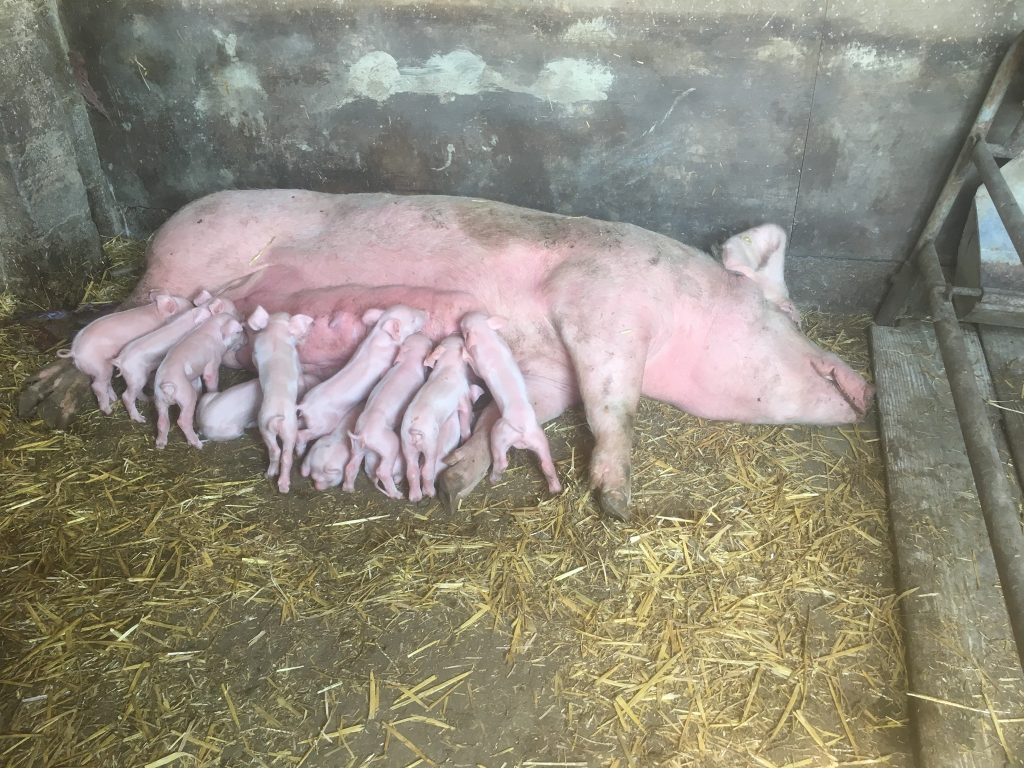 RH: Do you have a favourite breed of pig?
OL: My favourite breed of pig is either Gloucestershire Old Spot or Pietrain, but it's very close!
I keep both breeds along with Large Whites and Tamworths but being brought up around Gloucester makes ma a little bias.
RH: Can you tell us any funny stories of things that have happened in your experience with pigs, so far?
OL: When I first started with Roadhogs I got sent to a unit in Suffolk on a relief assignment. All the sows were quiet as it was farrowing time and a colleague told me to go in and check the piglets. It's fair to say that I didn't get very far and did a few laps around the farrowing ark and over a few fences with one angry sow right behind me at full speed.
The smile on my colleague's face went from ear to ear when I got back after running across some 140-odd paddocks!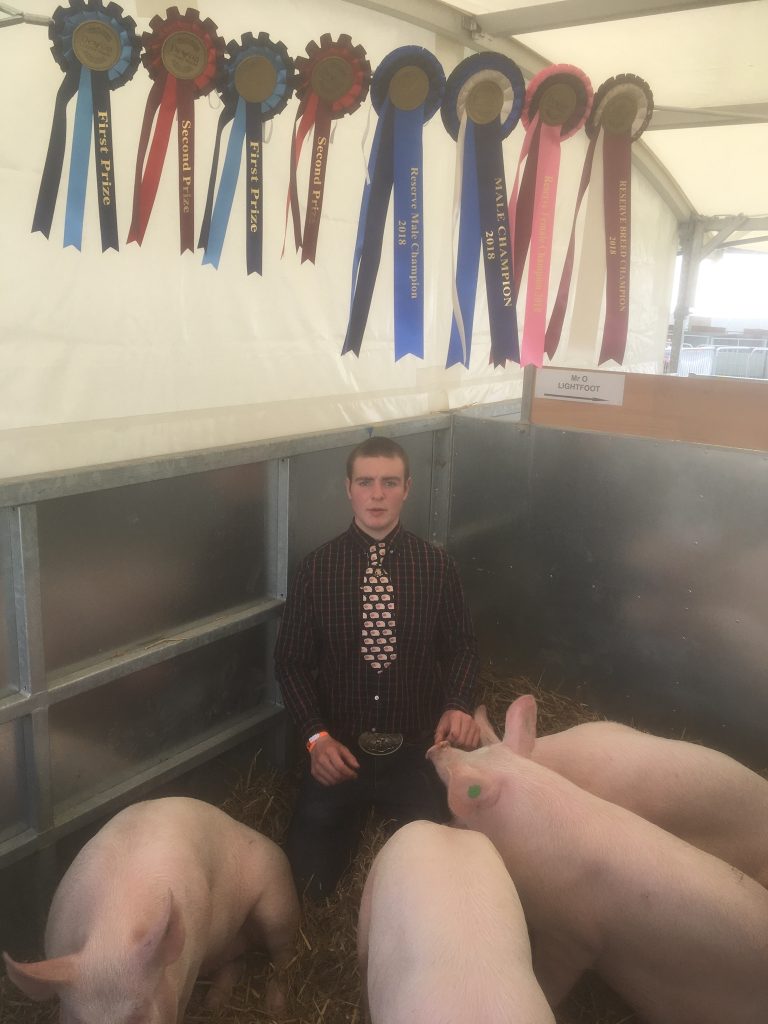 RH: And finally, can you tell us why you joined the Roadhogs pig specialist's relief team? Was it the flexibility, the ability to work different units/farms, etc.?
OL: I chose relief work because it fits in with my lifestyle of owning my own pigs as well choosing when I can work. I also get to see the countryside travelling to different units and seeing different systems. Some new ideas I can bring back to my own farm to make my life easier and my pigs happier and more profitable.
If you are interested in becoming one of our relief staff pig specialists or want to know more, please get in touch!