Women in Pigs – Harriet Bartlett
We continue with our series of interviews with inspirational women in the Pig Industry.
Always looking to encourage more people into the field, we're highlighting female producers, business owners scientists and decision-makers that are shaping a new and progressive pig industry future.
Up next is an interview with Harriet Bartlett, a PhD candidate at the University of Cambridge, who is researching sustainable food systems.
---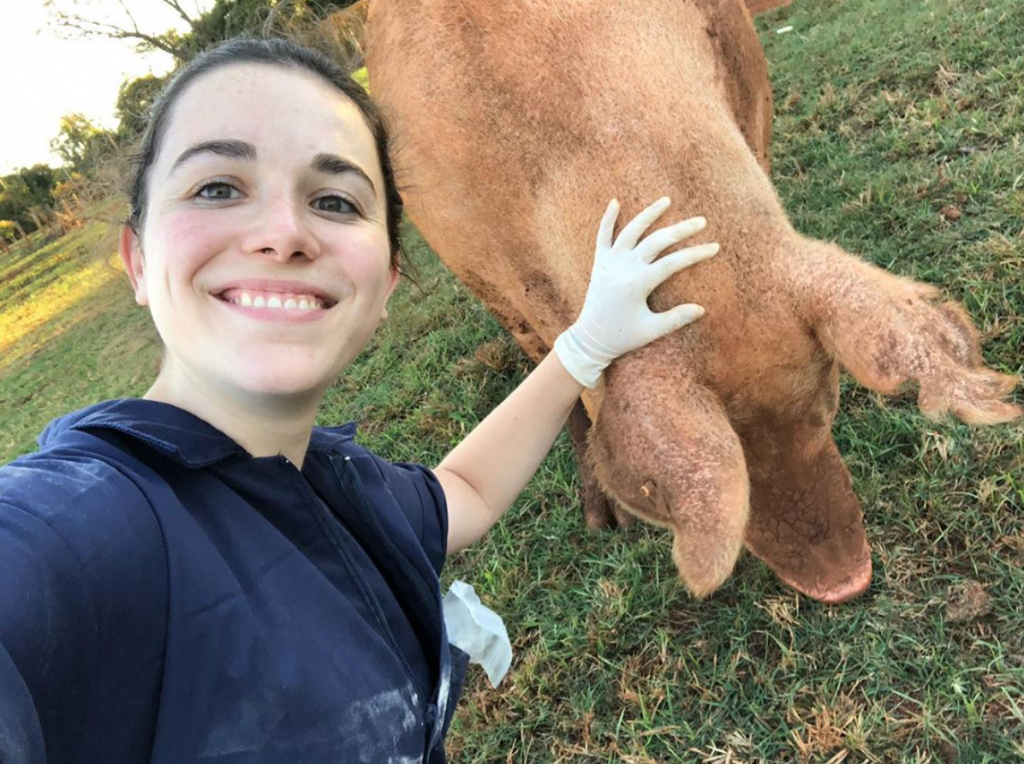 ---
RH: What are you studying?

HB: My undergraduate is in preclinical veterinary medicine (I started my PhD after only completing the first three years), and I am now halfway through my PhD.
I am researching the relationships between the impacts of our livestock systems. We know that to minimise wild species extinctions, we need to farm as little land as possible. This means to meet food demand and protect biodiversity, we need to boost yields! But there are concerns that high yield livestock farming compromises in other ways: compromises in carbon footprints, animal welfare and antibiotic use and resistance. These concerns are not actually well supported by science: there is very little data looking at the relationships between impacts. So, this is what I am focusing on, collecting data so we can make informed decisions about how we farm. I am currently focused on my favourite animal – pigs (!) in the UK and Brazil. I want to identify if and where inevitable compromises exist, and optimal ways of farming for people, the environment and the animals we farm.
---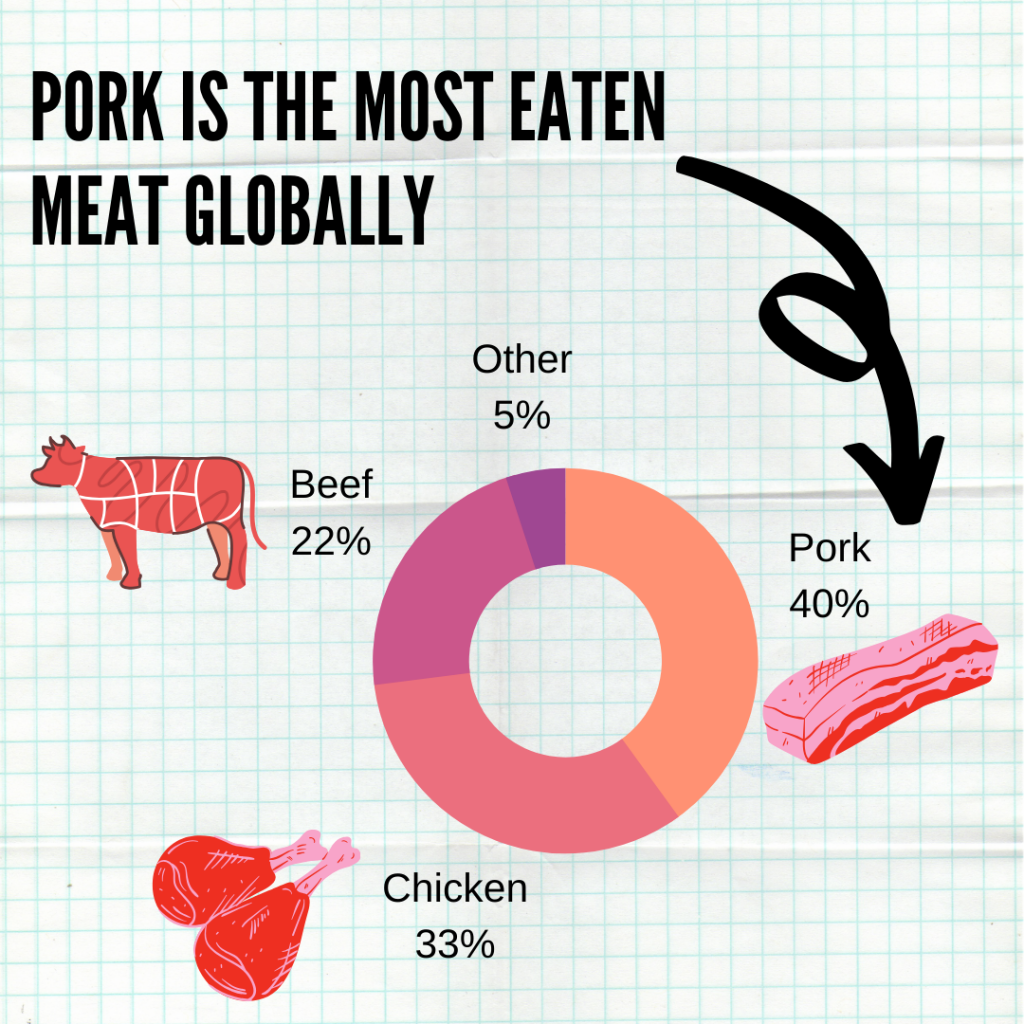 ---
RH: What made you want to become a scientist and work in agriculture (and in particular with pigs)?
HB: I originally wanted to be a farm vet! I started vet school, and in my third year, took courses on environmental impacts and sustainability. I learnt about the considerable sustainability challenges and opportunities in livestock production and found my passion! I stopped my veterinary training and pursued a research career trying to fill some of these knowledge gaps.
I chose pigs because they are now the most eaten meat globally (pork accounts for 37% of all meat we eat) and they also have the average highest antibiotic use of all livestock species. Lastly, their production has interesting and changing environmental consequences. Their carbon and land footprints are typically much lower than beef or lamb but can vary quite a bit between farms. This means there is potentially a lot of room for progress, and I want to help to figure out the best ways to move forward.
---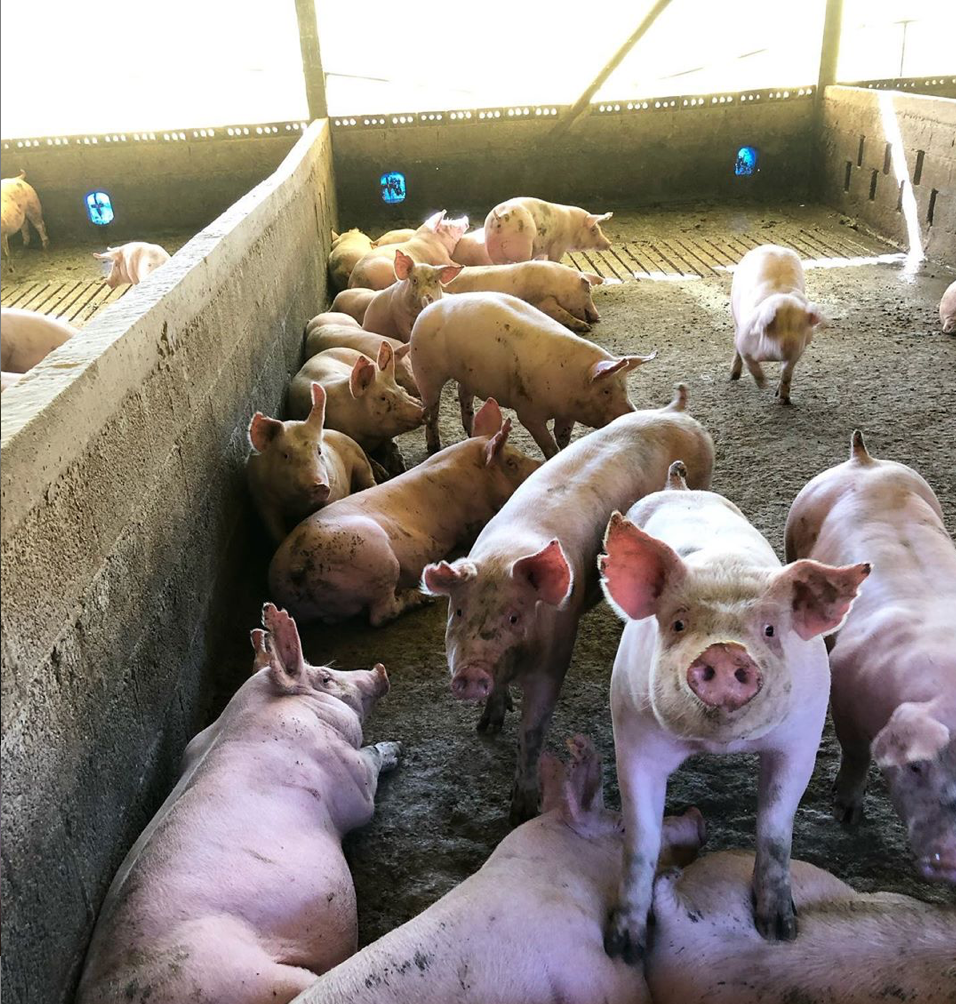 ---
RH: You are passionate about sustainability, the climate and welfare, how can the pig industry move forward?
HB: There are so many options! The major contributors to environmental pig footprints are feed and manure management. Feed footprints can be reduced by improving feed conversion and adjusting feed compositions (especially including more byproducts) and where and how the feed components are produced. In terms of ways to improve welfare: you'll have to come back to me in a year or so when I have all my data!
---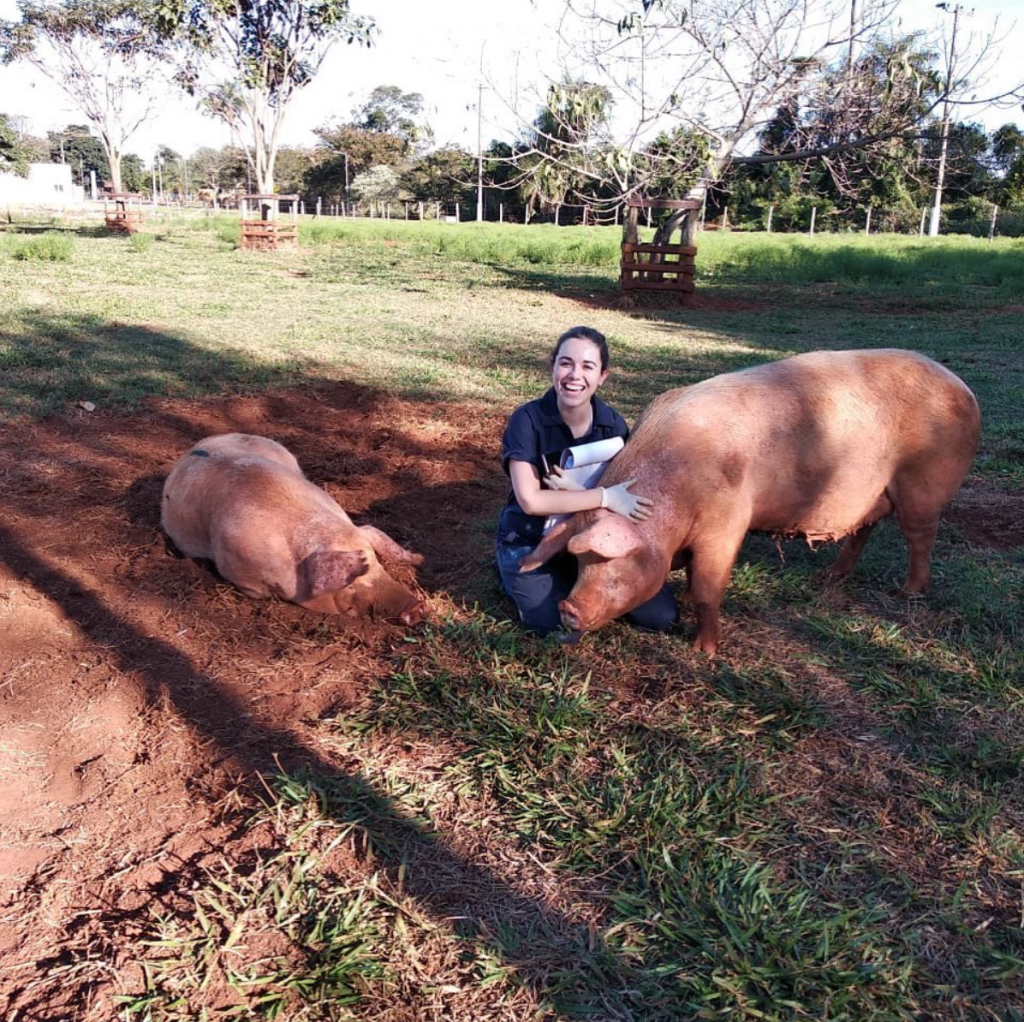 ---
RH: As a female scientist specialising in agriculture, how challenging has it been for you?
HB: I work, almost exclusively, with men. A significant challenge for me has been the lack of female role models. In my experience agriculture and especially agricultural research is very male-dominated, especially in senior and leadership positions.
I looked for ways to solve this problem. I applied for and was accepted for the Homeward Bound Programme: a global leadership initiative for women in STEMM (Science, Technology, Engineering, Maths and Medicine), where I gained 100 women role models from across the world, and took part in the largest female expedition to Antarctica!
---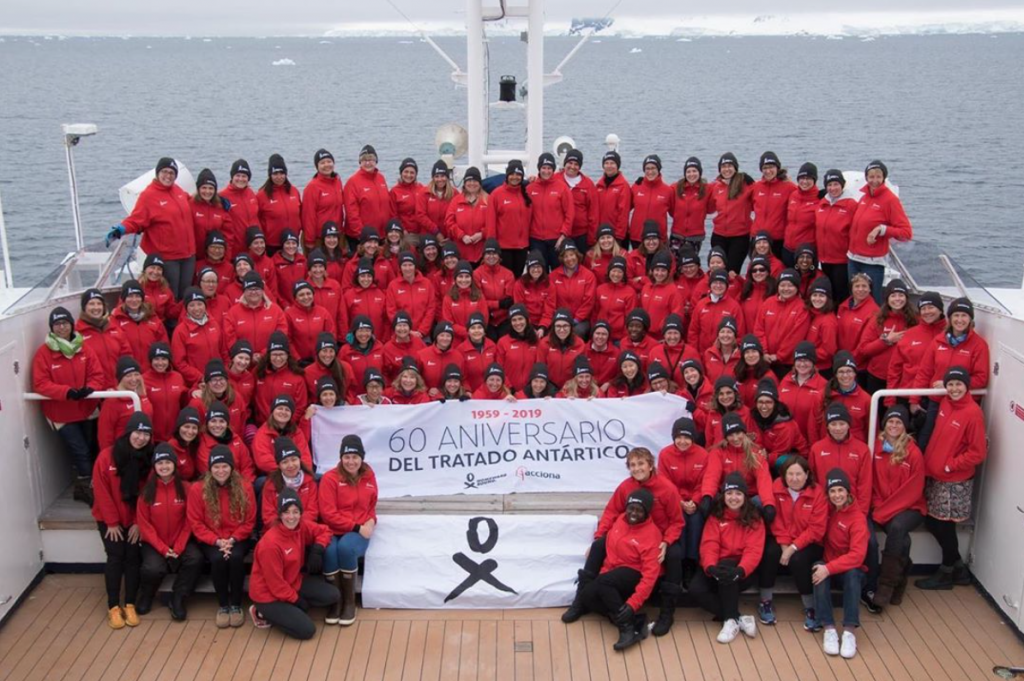 ---
RH: What advice would you give to other women looking to take the science route into livestock management and agriculture?
HB: Go for it! It is a great area to work in. There is a huge amount of exciting progress happening, and lots of space for more critical work to be done.
As I am not from an agricultural background, I found it hugely beneficial to work on a wide variety of farms in short placements. I gained a lot of insight from really accessible radio shows like Farming Today. I didn't have a straightforward path to where I am now. I didn't know what I wanted to do when I left school and took a huge risk leaving vet school early, but I don't regret it now!
My advice would be to look for topics you love, read, talk to people, and, if you can, get some hands-on experience. This will help you to understand the farming systems you are working with.
---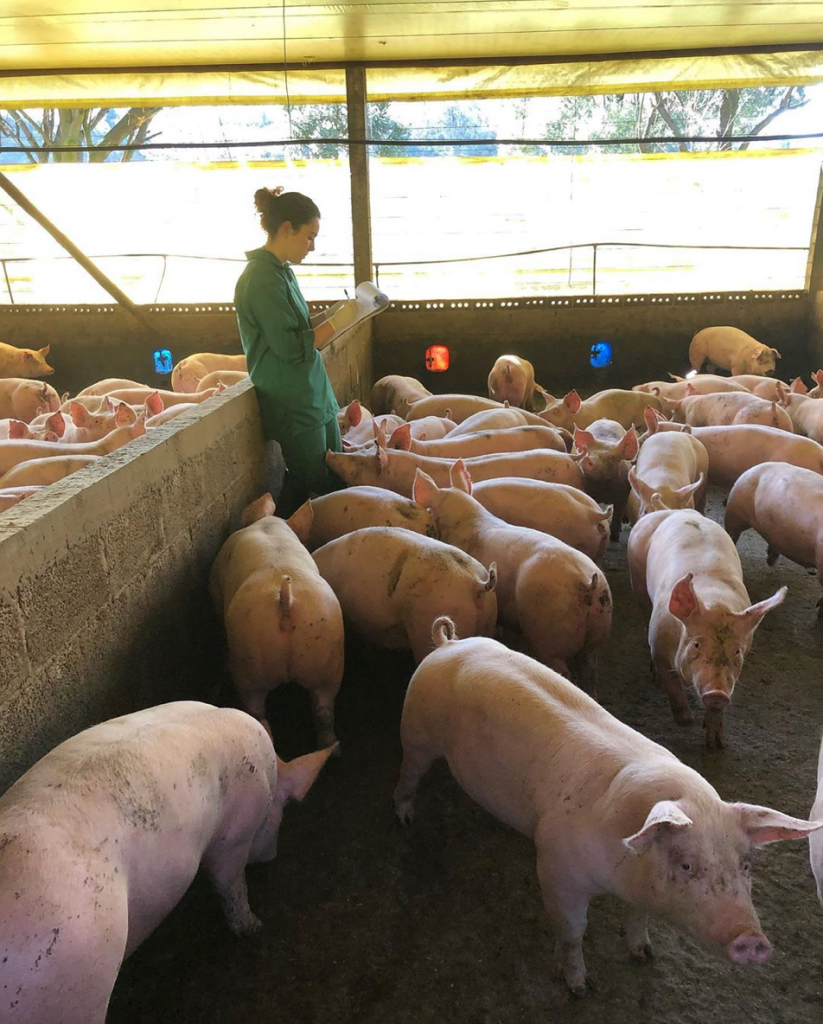 ---
RH: What do you hope for the future of British farming and food production in 5 and 10 years?
HB: I hope farmers, scientists, policymakers and other stakeholders work together to identify the most sustainable and ethical ways to move forwards together. I hope that farmers will be rewarded and incentivised to reduce the impacts of their farming practices. And finally, I hope that public knowledge and industry transparency improves so consumers can make informed choices about the products they choose!
---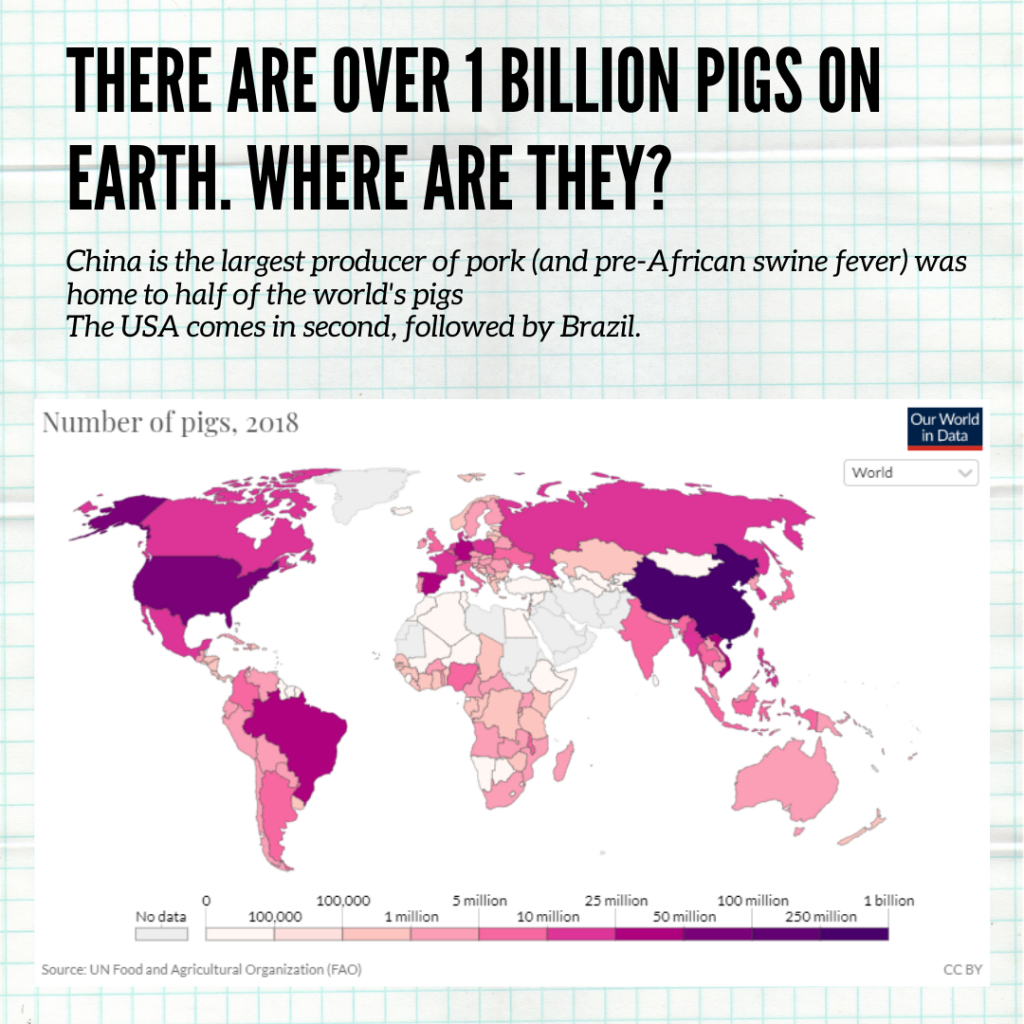 ---
Harriet is still collecting data for her PhD, so if you are a pig producer in the UK and are interested in taking part, please email her on hb409@cam.ac.uk. All farmers that participate will be anonymised entirely and are offered a breakdown of their impacts compared with other farms, including a full carbon footprint. If you have any questions or would like more information, please don't hesitate to contact her.